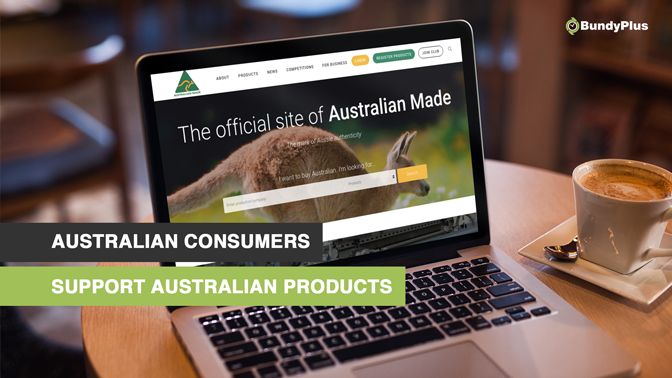 Australian Consumers Support Australian Products
We are BundyPlus, an Australian-owned and operated company based in Melbourne specialising in employee time and attendance solutions since 2004. Displaying the Austrian Made logo, we have grown to become a leader in the design and manufacturing of time clock terminals, cloud, and desktop employee timesheet software.
Like most great Australian ideas, we started in a shed! Thankfully, we've progressed to a comfortable head office based in Melbourne, grown a significant distributor network, and became the preferred time clock vendor to many major payroll companies. We now support hundreds of clients ranging from your small one-person band to enormous government departments. All have benefited from our products and expertise.
"A thriving manufacturing sector is critical to Australia's economic future and prosperity. It continues to be a tough year for some of our Australian manufacturers and growers, so rallying behind these businesses is essentially one of the most Australian things we can do. Every dollar spent on locally made and grown products has a direct impact on the livelihoods of Aussie growers and manufacturers, as well as the wider community," said Australian Made Chief Executive, Ben Lazzaro. "By buying Australian right now, not only are you getting products grown in our clean, green environment and made to the highest of manufacturing standards, you are also pumping money back into the economy, creating jobs, strengthening local industries, and supporting local communities."
New consumer research from Roy Morgan shows Australians prefer Australian Made products across a wide range of product categories, finding almost all Australians (99%) are aware of the Australian Made logo, and 92% trust the logo as an identifier of genuine Australian products.
"Imported time clocks suit some businesses looking for a low-cost T&A solution, but we're finding for more companies reliability is a key requirement. BundyPlus has been designing and manufacturing industrial time clocks for many years now, and we're proud of what we make and support. Australian design and manufacturing have been in my DNA for over 25 years. Am I surprised when I hear a client's time clock terminals have been in continuous use for 20+ years? No. We're proud of what we create, and it should last that long!" - Mr Steve Jordan (BundyPlus - Technical Director).
To this day, here at Bundy Plus, we continue to design, manufacture, supply, and support local Australian businesses with reliable time and attendances solutions.
You can view our Australian made profile and other unique Australian businesses here: https://www.australianmade.com.au/licensees/bundyplus