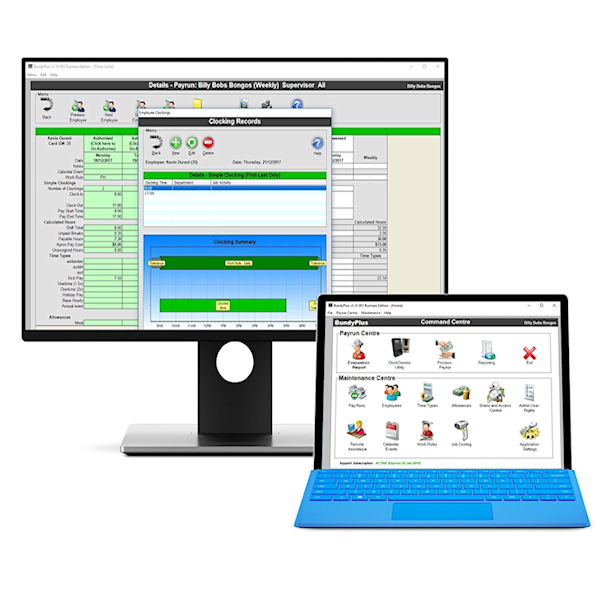 BundyPlus Studio | Time and Attendance Software (Starter Edition) [Online Download]
BundyPlus allows you to finally replace those paper timesheets! By combining BundyPlus and any G6/8 - Series time clock, you can streamline your T&A process, saving time and money.
How does it work?
BundyPlus does all the running around for you, collating employee clockings from your time clock(s) and saves them into a central database. Once in the database, payroll administrators can easily assign ordinary time and overtime, while production managers can review employee attendance information in real-time.
BundyPlus Desktop T&A Starter Edition
Compatible with MYOB

, Payglobal, Visipay, ADP, SAP, MicrOpay, 

Wage Easy, Pronto, HR3pay,

 

MYOB, Greentree, FiveStar and many more

Weekly or fortnightly pay periods
Automatic ordinary time
Allowances and time types
Generate employee clocking reports in both detailed or summarised forms
Export reports to CSV, XLS, PDF
Multi-User interface
Access database
Single PC License (additional can be purchased separately)
12-month remote technical support (from date of Invoice)
Requires Windows XP or higher