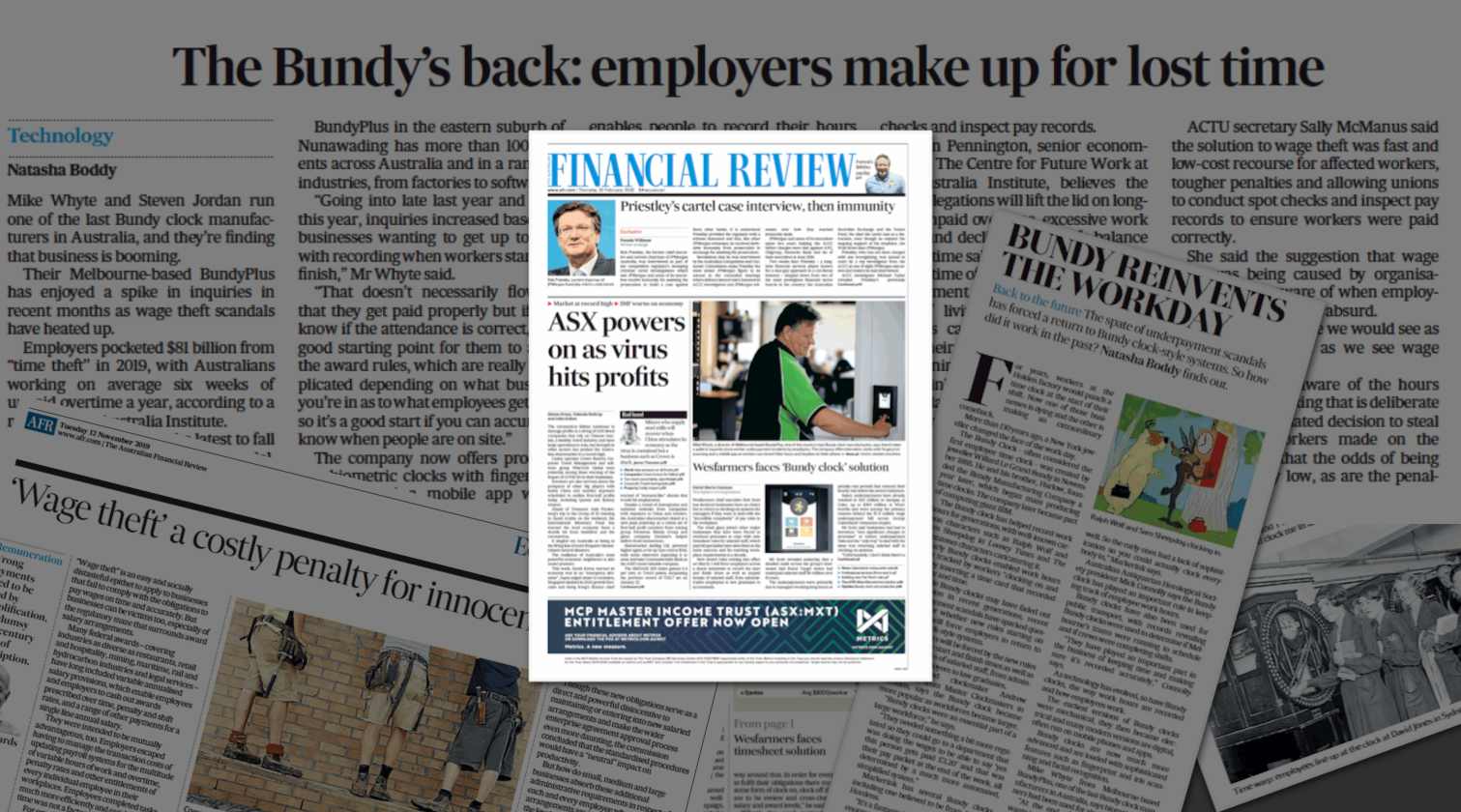 The Australian Financial Review
Award-winning, The Australian Financial Review, recently published a front page article featuring BundyPlus and "The Bundy clock makes a comeback".
With the recent months of wage theft scandals, staff time and attendance solution enquiries are booming for BundyPlus. As one of the few remaining Bundy clock manufacturers in Australia, BundyPlus is filling the need for simple, transparent and most critical, auditable employee timesheet recording.
Big thanks to the Australian Financial Review for choosing the BundyPlus time clock to promote better business for Australian employers. Such an honour to be featured on the front page. We've worked hard to ensure our product is best in class, and we won't lie it's nice to get a little kudos from such an eminent source. We're glad our 15 minutes of fame on the front page of the Australian Financial Review made employers aware of the enormous cost-saving potential and systems are being put in place to ensure employees wages are correct.