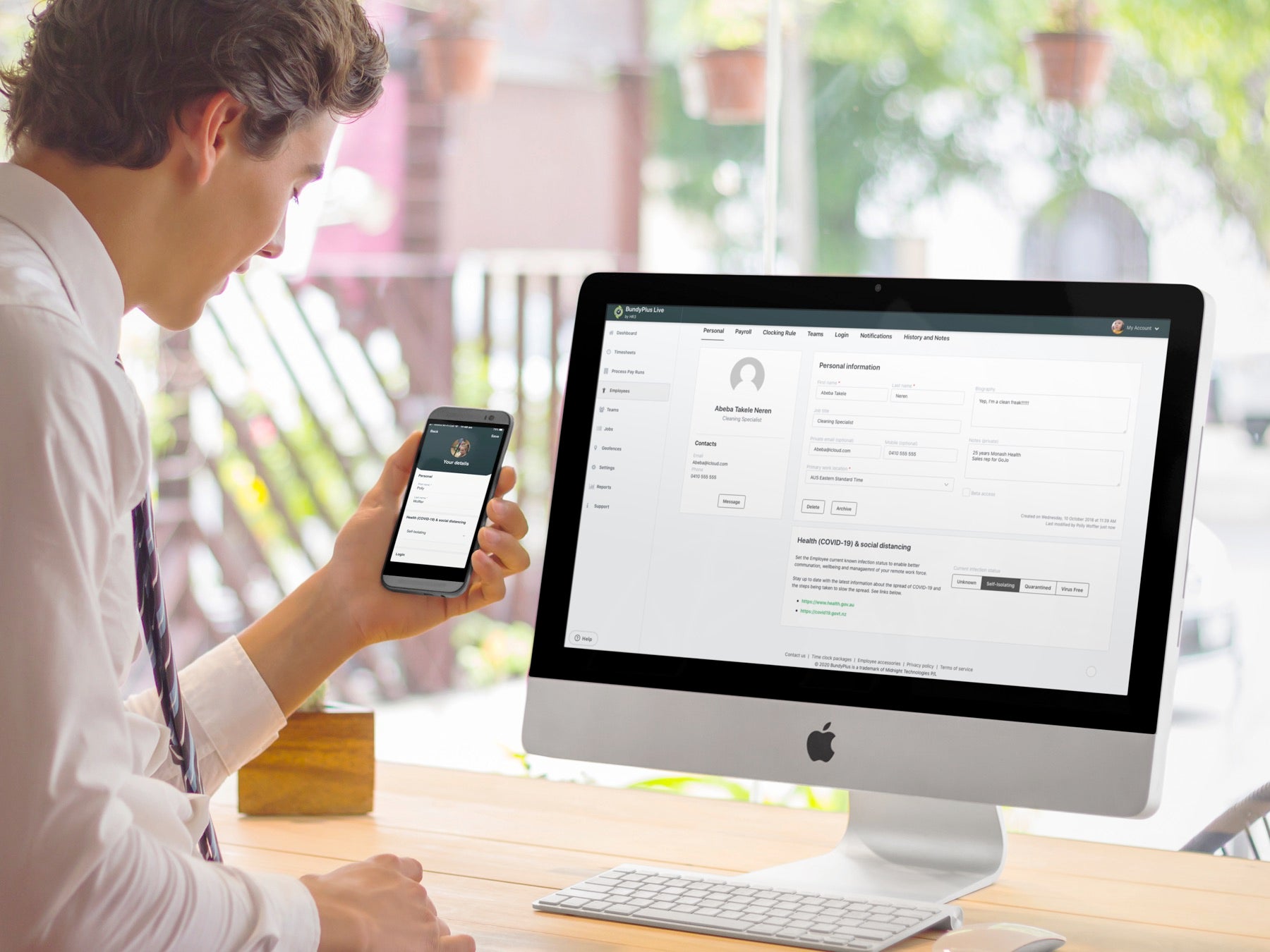 BundyPlus | Employee Health (COVID-19) & social distancing feature released
BundyPlus is doing its part to reduce COVID-19 infection spread by releasing a new Health (COVID-19) & Social distancing feature. This feature will enable business owners or anyone involved in payroll processing to track their staff location, current health status and timesheets. This tool will become critical for managing staff availability, movements, self-isolation and quarantine status. 
The feature is now available on BundyPlus Live (Cloud) and BundyPlus Now (Mobile App).
Note: Compatible with BundyPlus Studio (Desktop)
Key Features include:
Map view of employee COVID-19 status to aid rostering tasks
GPS tagged timesheet IN/OUT clockings so you know where staff have been
Supervisor tools for managing small teams
Real-time view of 'Who's in today'
Email & Push notifications of staff critical health changes, enabling instant rescheduling of business activities. 
Fixed and flexible subscription plans from $20/month 
*Phone not included. Data charges may apply. Features may vary depending on device used and subscription plan.