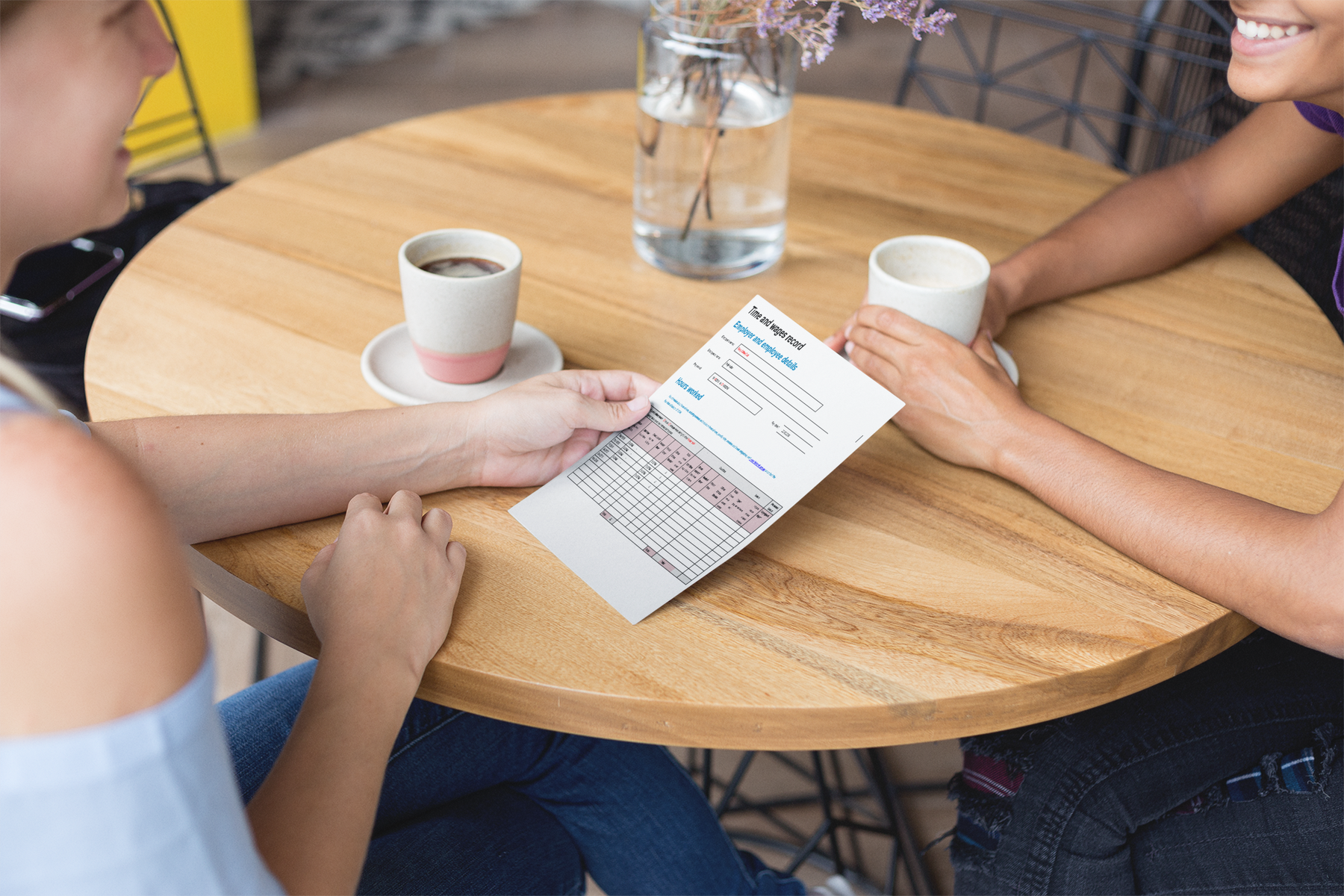 Modifying timesheets, is it legal?
You're probably reading this post because you have a question about modifying timesheets. I get it, that's why we wrote it! You might be wondering if you can do so legally. The answer is yes and no. We'll go into detail below, but here are the basics.
Many Australian businesses owners could be at risk of court action if they unknowingly or knowingly edit employee timesheets! 
Workplace awards, regulations and employee rights are complicated. As the business owner, you must ensure you are paying staff appropriately and within the law.
Good news, the Australian Fair Work Commission is here to help. The Commission is Australia's national workplace relations tribunal. It was established by the Fair Work Act 2009 (Fair Work Act) and is responsible for administering the provisions of the Fair Work Act.
A recent example is the restaurant group Rockpool, where they came under a spotlight accused of tampering of employee timesheet records. The Fair Work Commission will most likely investigate the allegations and possible fines.
How to protect employee rights and your business 
Capture accurate employee data. Start by utilising a low-cost time clock terminal or mobile app to record data electronically, removing handwritten timesheets prone to mistakes or fabricated data.
Check FWA you're applying the appropriate employee award. 
Review and approve captured employee data using a computer-based desktop or cloud time and attendance solution. 
Ensure employee data is accessible to a Fair Work inspector should they need. 
Company wage records and employee timesheets have to be retained for seven years.
Data must be legible, written in English, and above all, they must be accurate.
Any changes must be transparent and only made to correct errors.
Ensure your capturing comprehensive audit records of who changed what and when.
The human mind is not infallible. We all make mistakes from time to time and sometimes those mistakes cost us a lot of money, especially in the case of errors made by payroll managers who are responsible for calculating employees' paychecks. In order to reduce these types of errors, many business owners are turning to automated timesheet data integrations that automatically export your employee's hours into a format compatible with their company payroll system. This way, you can be sure that everyone will get paid on time and accurately! 
Many Australian businesses are gearing up to make a fresh start. If you're planning on making any changes in your business, it pays to be informed and prepared when it comes to changing employee timesheets so that you don't find yourself facing court action for knowingly or unknowingly editing working hours!
If you want to keep accurate records of your employees and their hours, then BundyPlus is here for you. We've made the process as easy as possible with our simple-to-use workforce management system that will take care of all your needs in terms of onboarding, timesheet review and approval, payroll export and more! Why not check out a demo today? You'll see firsthand how we can make sure things are done right - at least from an HR perspective.