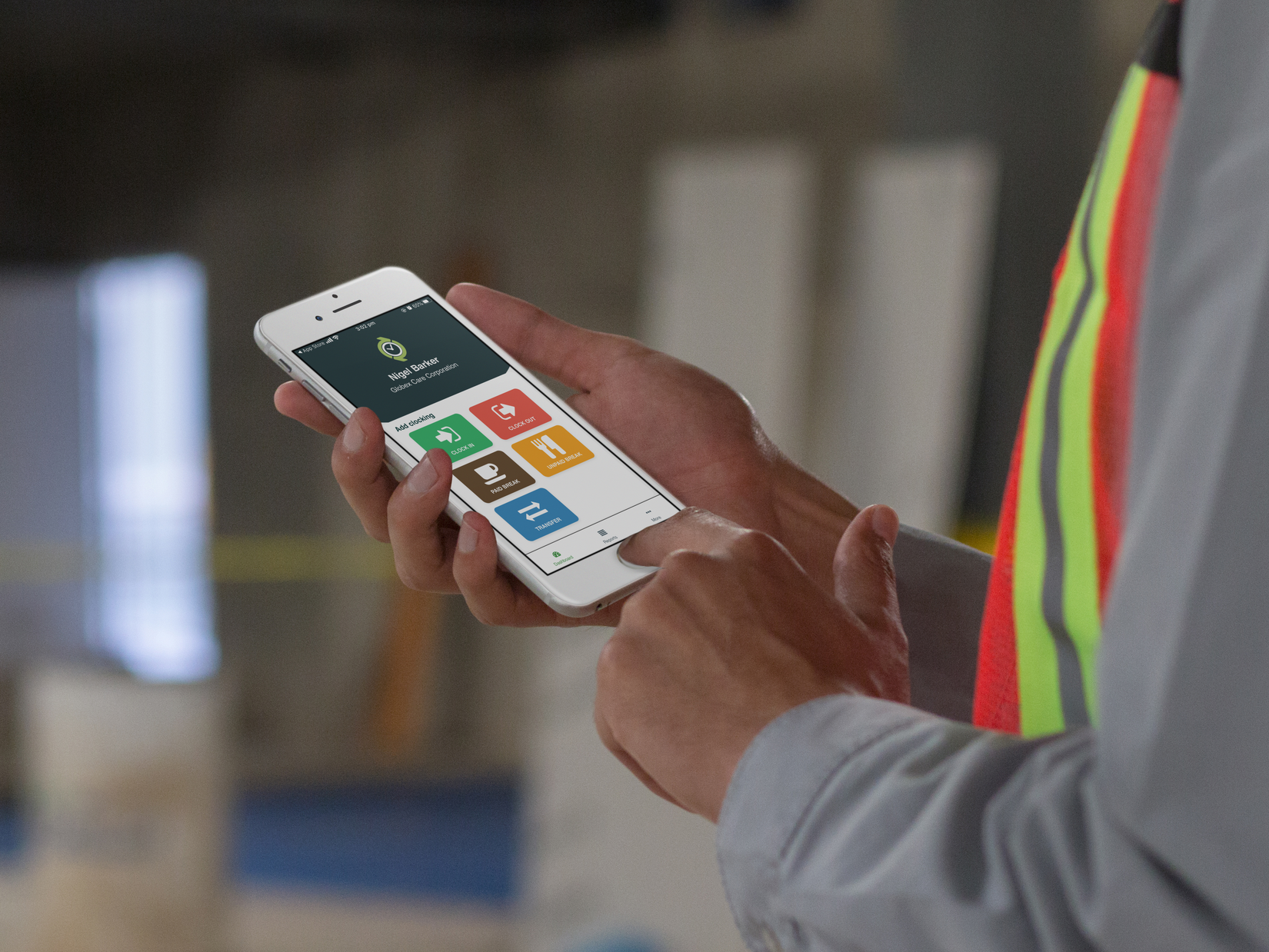 Managing professional cleaning staff
The cleaning industry is critical to Australia's response to the COVID-19 pandemic, putting those on the frontline under extreme pressure to protect others as well as themselves. With the overwelling demand, professional cleaning companies are rapidly transforming into 24x7 operations. Tracking of staff hours and physical location has never been so important.
BundyPlus™ Now mobile time and attendance app can make managing your mobile workforce and business a breeze! Whether you run a residential home cleaning business or have a large-scale industrial cleaning team, managing your workers can become an arduous task. BundyPlus™ Now is a simple clock IN-OUT, BREAKS app which allows staff a convenient way to track their work times. It enables the business owners, managers and supervisors, to monitor their workforce remotely. It's easy to use with real-time reporting giving both the employee and business owner peace of mind of a fairs days' work.
GPS tagging and geofencing are also critical features included in BundyPlus to ensure time capture is accurate, and staff are working from an approved location. Business owners are given the peace of mind of a trusted system and reliable data by reducing any time theft. When staff know that their clockings are GPS tagged, they're more likely to follow the rules.
Cloud based time and attendance application is an excellent solution for cleaning companies and businesses wanting to expand and stay streamlined with modern technological practices by improving business efficiency, enhancing employee engagement and accurately tracking employee time and attendance.