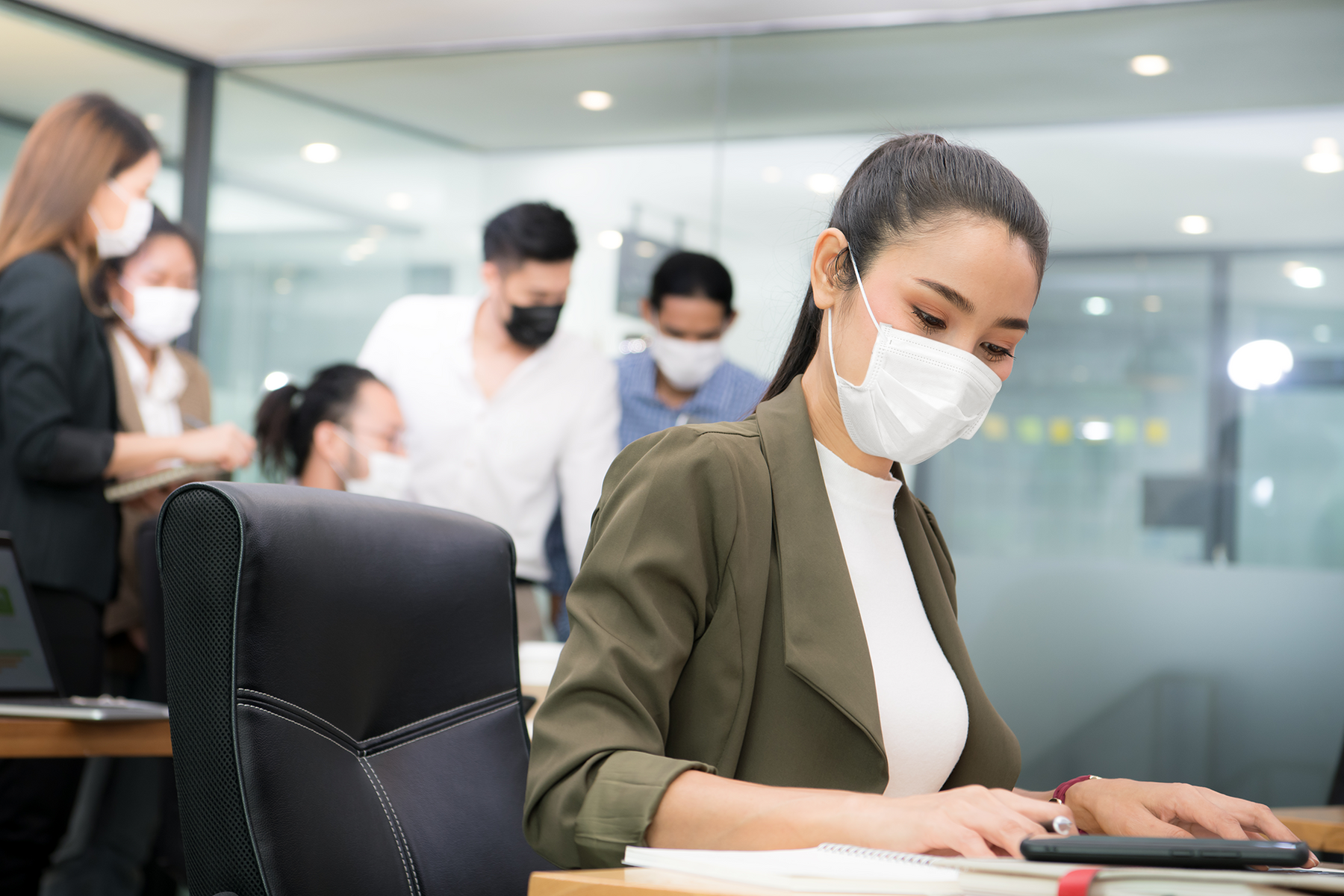 Don't waste the pandemic | Get your workforce payroll sorted
Winston Churchill said towards the end of World War II, "Never let a good crisis go to waste." With the lockdowns now easing, companies are at last preparing to re-open offices. Now is the time to finally get your employee payroll time and attendance sorted.
Keeping local guidelines in mind is key to creating a safe work environment. Contactless solutions that leverage technology like face recognition, NFC and app-based solutions can ensure physical distancing, help employees avoid surfaces and overcrowding. Here are a few ideas to help get your business back open safely right down to how employees record their working day.
Face recognition terminals
Rapidly becoming the quick fix for many businesses, biometric facial verification technology helps eliminate contact surfaces and time theft forever. The BundyPlus Z6-Series face recognition terminal utilises sophisticated advanced AI software to ensure the correct employee is clocking in and out by capturing an image of the employee and comparing it to those already stored in their staff profile. They are typically installed at a location where staff commonly traverse; employee validation takes just seconds minimising overcrowding. See BundyPlus Z6-Series package for details.
Employee Mobile Apps
With many companies forced to work from home, unfortunately for some, they were caught with their pants down. Systems were not in place to adapt to the challenges of working from home, remote workforce or accurately record distant employee time and attendance. BundyPlus Now employee mobile app came to the rescue. It overnight answered the business problem of managing a remote workforce and the new normal. With features like geofencing and workplace registration, this low-cost app gives business owners insight into where, when and what employees were working on all securely stored in the cloud. See BundyPlus Now for more information.
NFC terminals
NFC technology is now part of our everyday life, whether it's tapping to get on a tram or paying for groceries at the supermarket. NFC terminals are an excellent solution for harsh, fixed location workplaces requiring non-contact time capture. The BundyPlus G8-Series Proximity terminal is Australian made and comes with a 3 year Return-to-base warranty. Staff are issued a card linked to payroll that they tap and go capturing attendance times. In some instances, pre-existing security cards may be utilised, or proprietary readers can be fitted to the G8-Series terminal. See BundyPlus G8-Series for more information.
Please contact us if you need any advice on what system is right for you or upgrading an existing platform to contactless. As a leading Australian developer and manufacturer of industrial time clocks, most items are ex-stock for immediate dispatch.